A home constituted with modern technologies and living in a smart home is what most people dream of if you are tech-savvy!
To what extent are you expecting to connect digital devices at home to the internet?
Almost everything you use can be automatic or through voice control,
which includes lights, speakers, doors, TVs, any screens, and most importantly, smart door locks.
There are so many different types of door locks on the market, such as electronic deadbolt lock,
keyless smart lock, touchscreen keypad deadbolt lock, etc.
Choosing a perfect deadbolt smart lock for your home could need a little help from an expert.
Knowing these tips to understand how to choose a smart door lock for your home!
Exterior Door Types and Materials
---
Door Lock Types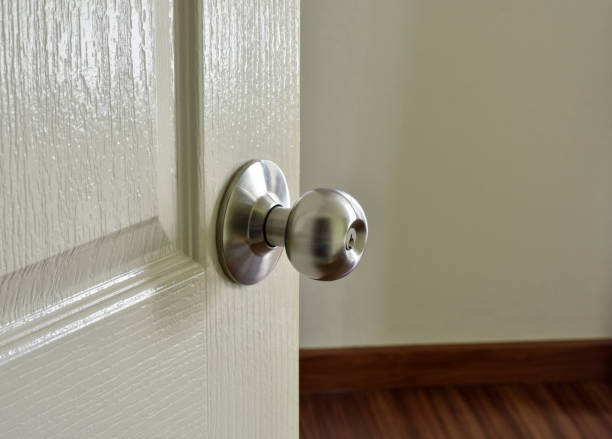 Knob Lock
The most typical type of lock, it's commonly seen on the internal door such as in the bathrooms, backyard doors.
This kind of lock has all the locking system inside of the knob, it is fairly easy to be broken into by a wrench or hammer,
therefore it is not suitable for the external door because of the security concern.
This issue can be resolved by adding a deadbolt smart lock or change the knob lock to a smart lever lock.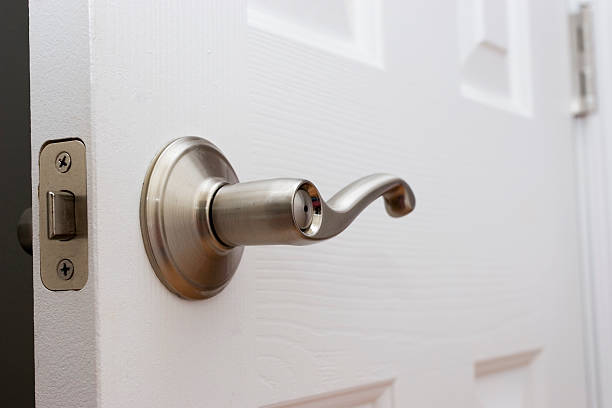 Lever Handle Lock
Lever Handle Locks are commonly used on internal doors, easy to grasp and open.
Smart lever locks and deadbolt smart door locks are suitable for this kind of type.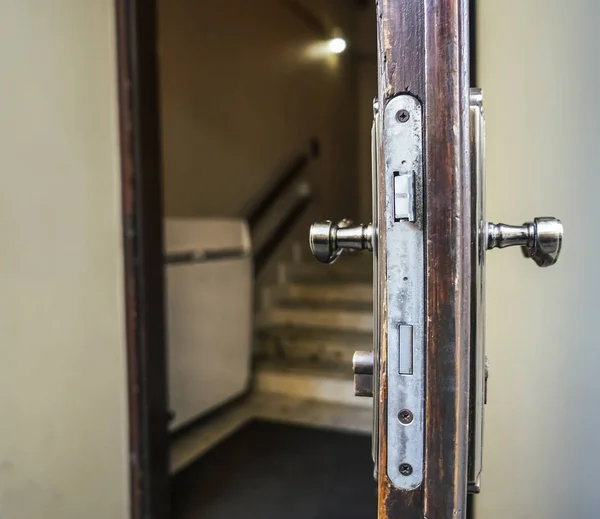 Mortise locks 
A mortise lock (also spelled mortice lock in British English) is a lock that requires a
pocket—the mortise—to be cut into the ed ge of the door or piece of furniture into which the lock is to be fitted.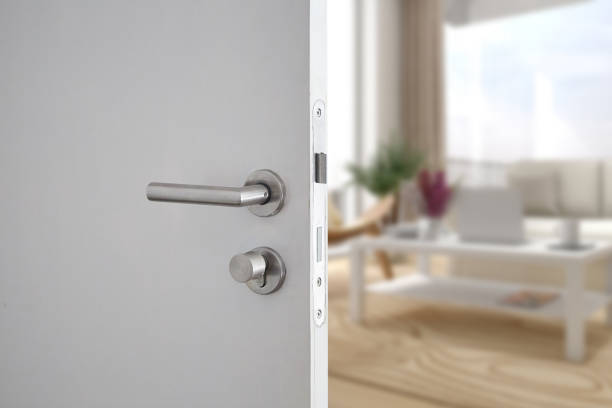 Deadbolt Door Lock
Deadbolt door locks are easy to upgrade to a smart deadbolt keypad lock for those who are looking for a DIY project,
most deadbolt smart door locks are featured with a quick installation guide so it won't take over 10 minutes. 
Cylinder Locks
There are many different types of cylinder locks including rim cylinders, mortise cylinders,
and European cylinders. Deadbolt smart door locks are suitable for this type.
Exterior Door Types and Materials
When looking for an electronic door lock or a smart keypad lock,
don't forget to make sure the door material is compatible to install a smart door lock.
Most of the door in the US has no problem with the installation.
Panel Door 
Double Leaf Wooden Door
Storm Door
Windowed Door
Here are some common door materials used for an exterior door. 
Steel 
Wood
Fiberglass 
Aluminum 
How to measure your door
In the following instruction, we will determine if the door is compatible with SGUDA U-Lock,
also known as a deadbolt touchscreen smart door lock.
A) Measure from the edge of the door, door width needs to be more than 10cm
B) Door thickness > 1 ³/₈"
C) Measure the Width and Length for the Latch
D) If the main door has a gate outside, the gap should be more than 4″
E) To install a SGUDA U-Lock, measure the backset from the outside of the door,
door thickness, latch size and drill a hole for the deadbolt smart lock.
Smart Door Lock Types
Deadbolt
The fastest type to install by yourself, it's the most common smart lock in the market. If you have a problem with drilling a hole, you don't worry about it for upgrading the deadbolt lock to a deadbolt smart lock, the hole remains and is compatible with almost every deadbolt smart door lock.
Photo: SGUDA U-Lock (smart deadbolt door lock)
Lever
Suitable for changing from lever locks and knob locks to smart lever locks.
No need to drill an extra hole while installing. 
Photo: Schlage Keypad Lever with Plymouth Trim and Flair Lever with Auto Lock
Mortise
Ideal for retrofit projects, Yale nexTouch Exit Trim is the perfect way to upgrade an existing exit device for easy, key-free access.
Offers easy upgrade from mechanical exit trim to key-free access management
Compatible with many pushpad exit devices, including competitor models
Available in touchscreen and pushbutton keypad options, in a variety of finishes and lever designs
Privacy mode, 9V battery power backup, and many more convenient features
Photo: Yale nexTouch Keypad Exit Trim
Features of smart door locks
Smart door locks have different levels of security, functions, and entry modes according to user's preferences various brands.
We have classified 3 different levels of smart door locks from basic to advanced in the market. 
A. Basic:
Key Card entry, Passcode entry, Keys.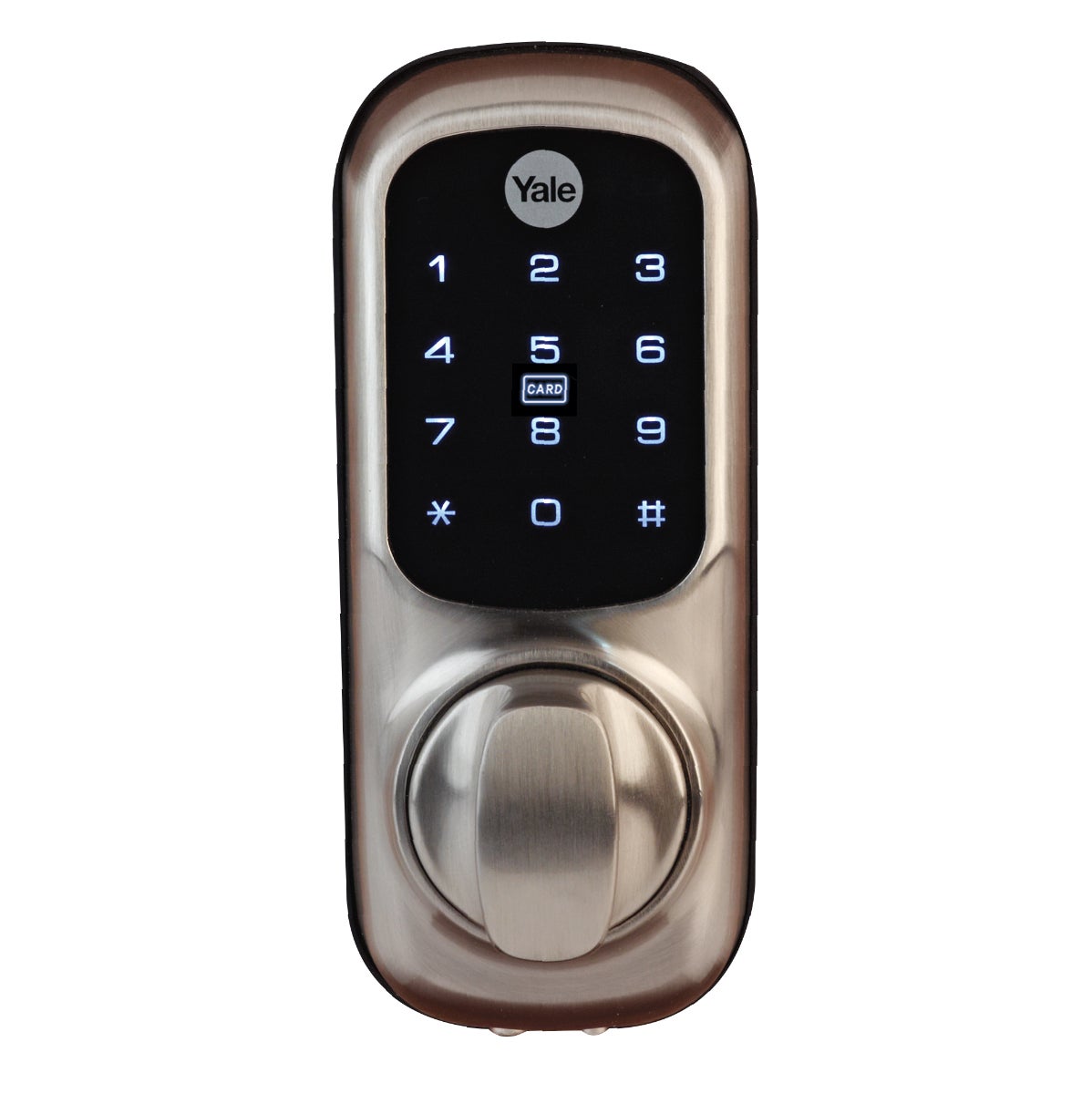 Yale Keyless Connected Smart Lock
B. Intermediate:
Key Card entry, Passcode entry, Keys, Bluetooth entry, Fingerprints entry
Kwikset Halo Touch Traditional Arched Wi-Fi Fingerprint Smart Lock
No Hub Required featuring SmartKey Security
C. Advanced:  
Built-in Wifi smart lock
Activity feeds
Remote lock/unlock the door without limitation
User Access Management
SGUDA U-Lock (Remote, voice control smart door lock)